Dans le laboratoire inédit, le mécanisme se met à l'œuvre. Tandis que les contraintes s'orchestrent, la vie s'éveille à l'imprévu.
Une réaction en chaîne complexe actionne des organes humains qui prennent vie. Ce mécanisme engendre un acte de création. Mais cet acte libre est-il vraiment produit par une machine ?
Le film se compose de huit tableaux, disposés à la manière d'une muséographie. Entre laboratoire et oeuvre d'art, le mécanisme à l'oeuvre nous interroge sur sa nature et sa fonction.
Allons-nous alors vraiment en lieu connu ? Avons-nous vraiment envie de croire que ces membres organiques totalement virtuels sont habités ? Ou bien veut-on se rendre complice par notre propre esprit de cette création infernale, qui appelle en nous son démiurge ?
Le film est en court de diffusion en festival. Pour voir le film, obtenir un DVD ou le projeter, veuillez me contacter ici et je vous répondrais dans les plus brefs délais.
In a strange laboratory, the machine starts itself.  Despite limitations, life awakens with the unexpected.
A complex chain reaction brings human organs to life. This mechanism generates an act of creation.  But this creation, can it be actually produced by a machine ?
The film is composed of eight tableaus, arranged as living sculptures. Between experiment and artistic performance, the mechanism forces us to interrogate its nature and its function.
 Do we really know of such a place? Have we truly the desire to believe that these completely virtual, organic limbs live? Or do we become accomplices through our own mind with regard to this infernal creation, which names us as its creator ?
If you want to see the full movie do not hesitate to send me a request here.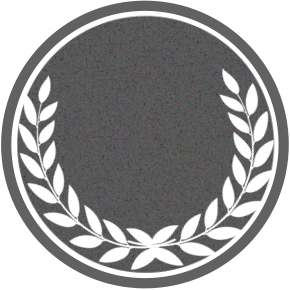 Prix « Format Court »
Court Métrange (Rennes, France)
« Award for technical merit »
Scinema (Sydney, Australie)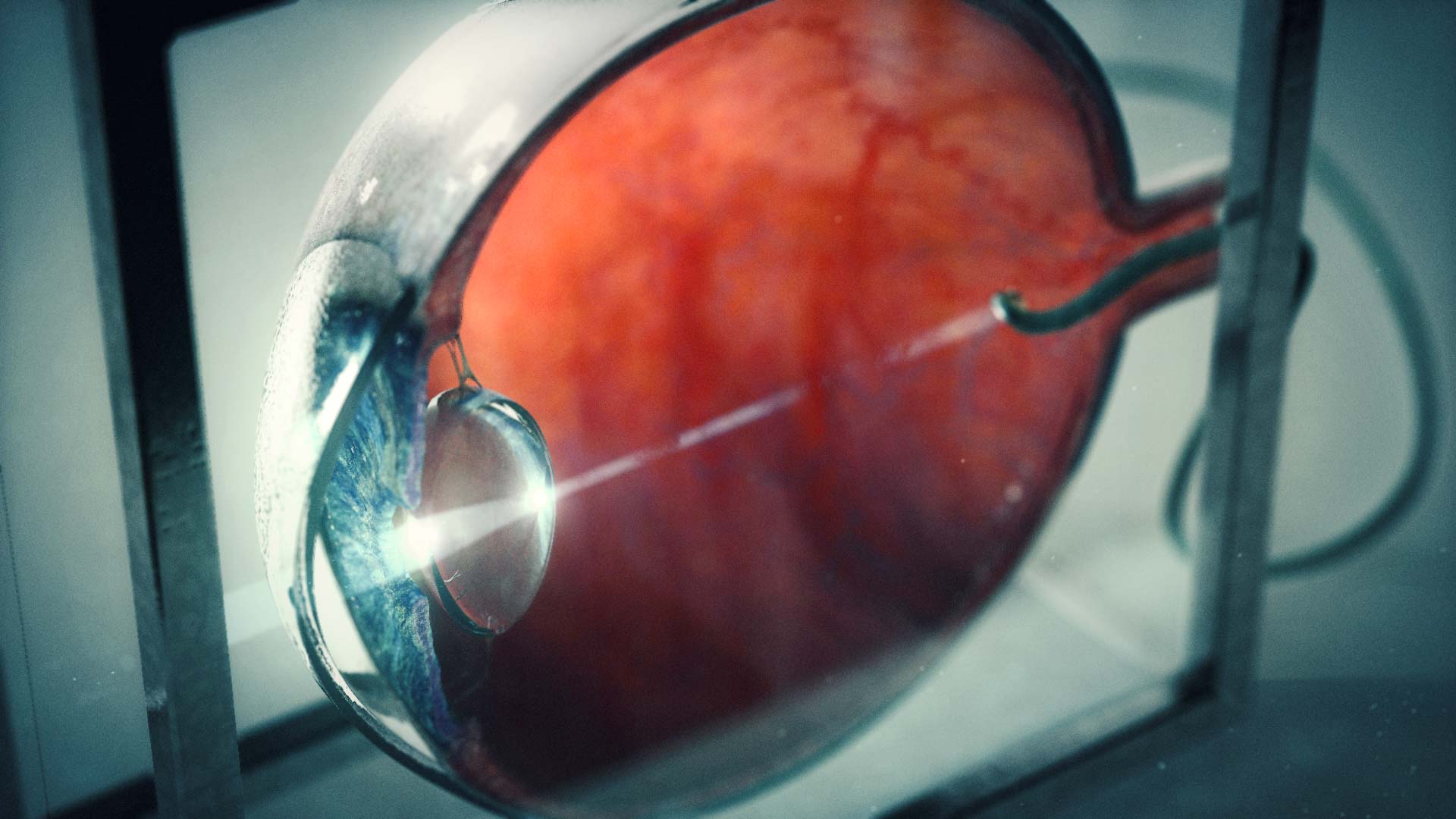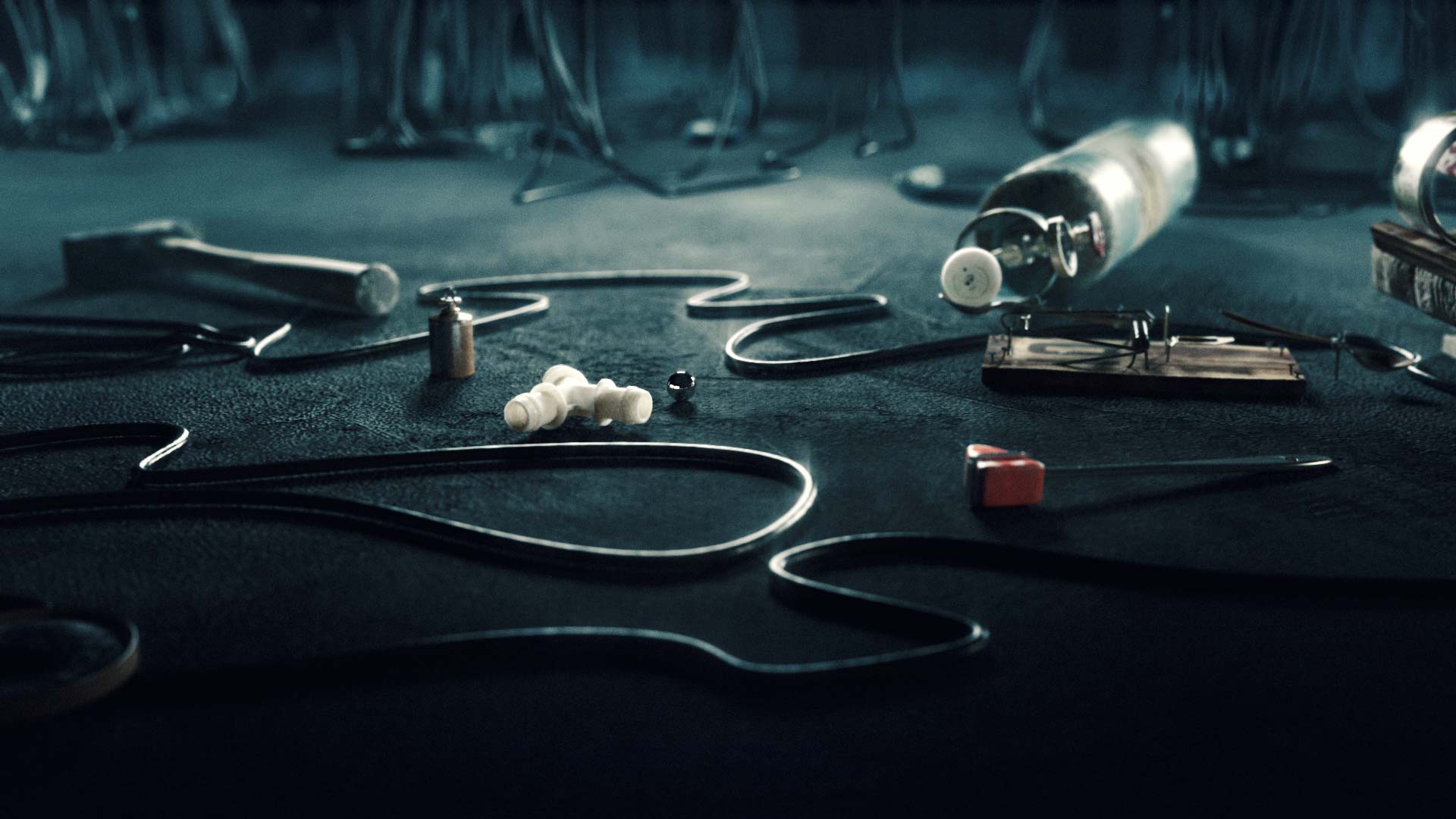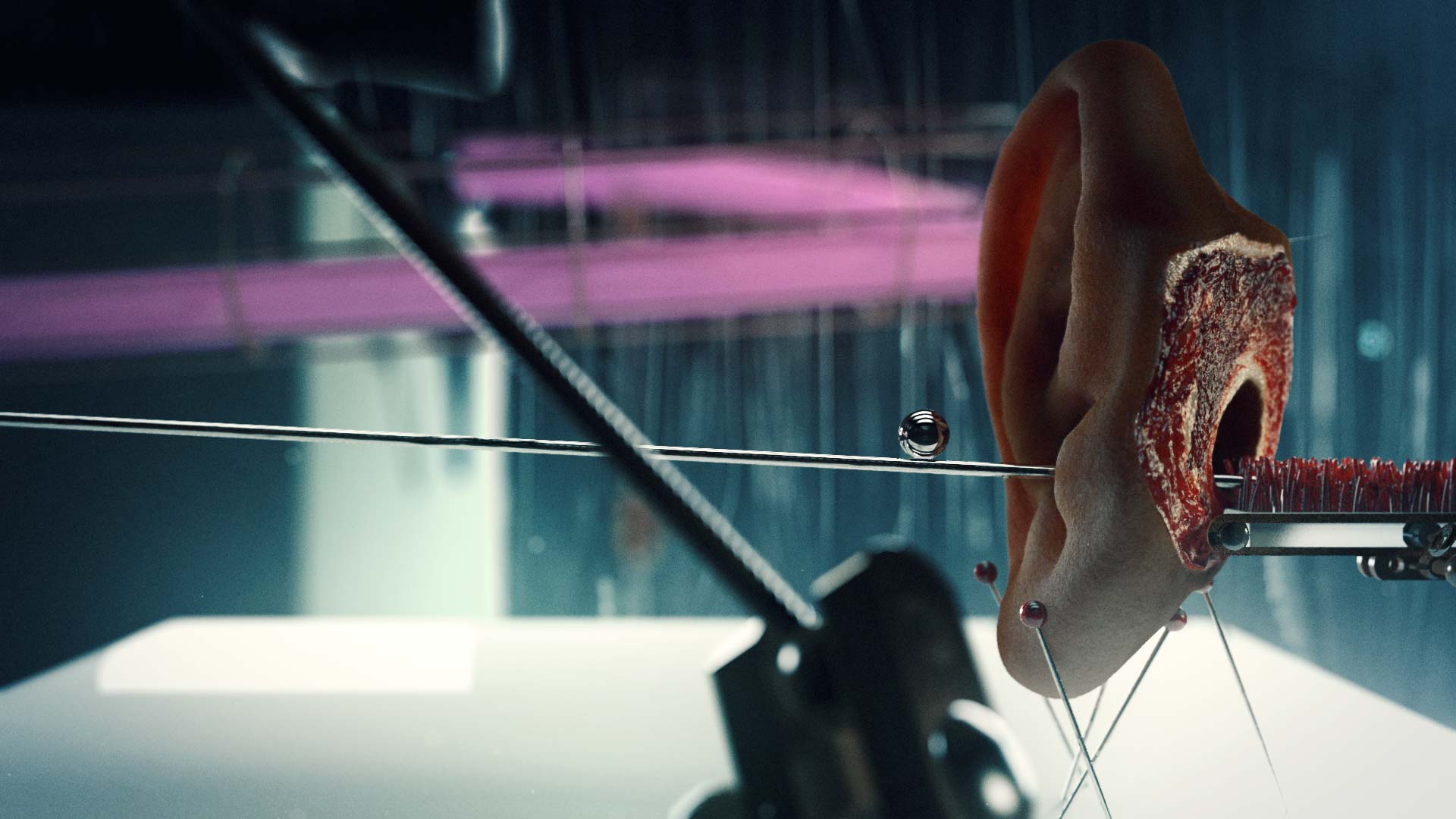 18th Annual Animation Show of Shows
Corpus fait partit du 18e Animation show of shows tour
Il a été projeté à :
Pixar Animation Studios, 20th Century Fox Animation studio, Blue Sky Studios, Disney Toon Studios, DreamWorks Animation, Sony Pictures Animation, Illumination Entertainment, Walt Disney Animation Studios, Blizzard Entertainment, Tippett Studios, WIA / ASIFA Hollywood, Grand Lake Theatre, Industrial Light and Magic, Sony Pictures Entertainment, AMPAS Animated Shorts Screening…
Festival d'Annecy

| Annecy, France, 2016

Off-Courts

| Trouville, France, 2015

Milano Film Festival

| Milan, Italy, 2015

FESTCURTASBH

| Belo Horizonte, Brésil, 2015

SeSIFF

| Séoul, Corée du sud, 2015

Transterritorial de Cine Underground

| Argentine, octobre

Tournez Court

| Saint-Étienne, France, 2015

Curtocircuíto

| Santiago de Compostela, Espagne, 2015

Un festival c'est trop court!

| Nice, France, 2015

Court Métrange

|

Rennes, compétition officielle, 2015

UPPSALA

| Uppsala, Suède, 2015

Arte Video Night

| Maison Européenne de la Photographique, Paris, 2015

Interfilm

| Berlin, Allemagne, 2015

Corto Imola Festival

| Ravenna, Italie

Multivision Festival

| St.Petersburg, Russie

Festival du film court de Villeurbanne

| Villeurbanne, France

Court-devant

| Ile-de-France, France

Skepto

| Cagliari, Italie
FILMETS

| Badalona, Espagne

Un point c'est court

| Vaulx-en-Velin, France

L'OMBRE D'UN COURT

| JOUY-EN-JOSAS, France

BOGOSHORTS

| BOGOTÁ, Colombie

Near Nazareth NNF

| Nazareth, Israel

Anilogue

| Budapest, Hongrie

25ème Quinzaine du cinéma francophone

| Centre Wallonie-Bruxelles, Paris, 2016

Milwaukee Film

| Milwaukee, USA, 2016

Insomnia

| Moscou, Russie, 2016

Festival du film court en plein air

| Grenoble, France, 2016

SCINEMA

| Australie, 2016

CourtsCourts

| Tourtour, France, 2016

14˚ MUMIA – Underground world animation

| Belo Horizonte, Brésil, 2016

Très Court

| France / international, 2016

24 Courts

| Le Mans, France, 2016

Internationale Kurzfilmwoche Regensburg

| REGENSBURG, Allemagne, 2016

Festival du Court Métrage

| Vélizy-Villacoublay, France, 2016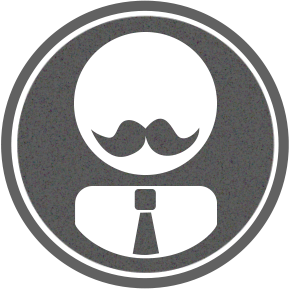 Credits
Written and directed by Marc Héricher | Based on an idea by Willy Le Bleis and Marc Héricher | 3D modeling, compositing, video editing, sound design Marc Héricher | « Corpus Waltz » Music composed by Marc Héricher with a theme of  Willy Le Bleis | Additional 3D modeling and effects, technical advisor Willy Le Bleis | Production Rêvons, c'est l'heure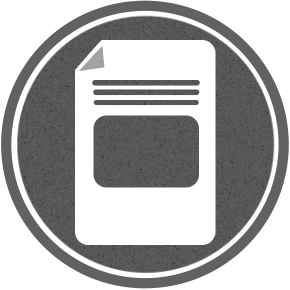 Technical informations
Genre | Experimental
Technic | Animation 3D
Format | 1920/1080
Audio | Stéréo
Aspect Ratio | 16/9e
Frame rate | 25ips
Duration | 3min30sec
Language | No dialogue

Available media | DCP, DVD, Data HD 1080p Any type of codecs

Year | 2015
Visa d'exploitation N° | 143.406
Audience | All audience
Projets similaires